PenHero Quarterly Q1 2017 is now available for purchase!
by Jim Mamoulides, May 19, 2017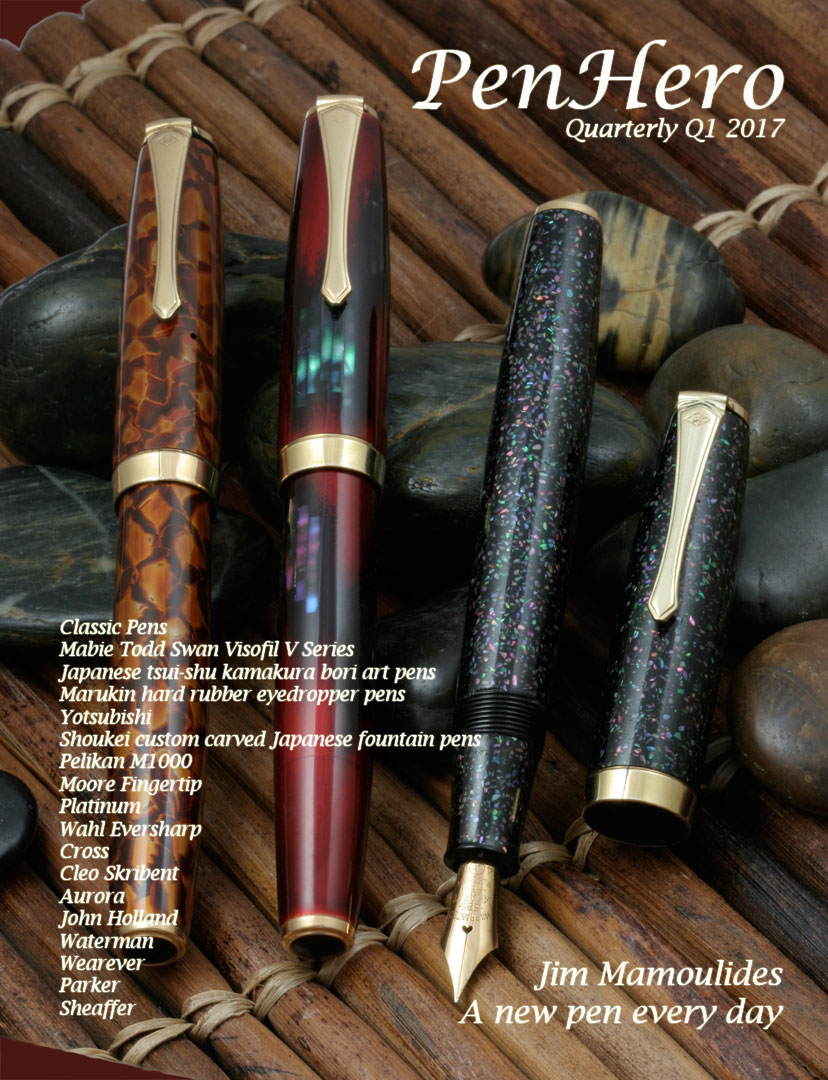 PenHero Quarterly Q1 2017 front cover
Click the image above to see a full screen slideshow
Now available for purchase on Amazon.com - click this link!
Now available for purchase on Lulu.com - click this link!
PenHero Quarterly features a new pen every day! Written and photographed by Jim Mamoulides of PenHero.com, the 100 page 8.5x11 inch perfect bound paperback book features 90 full color pages, each with large photos, including a history and description of some of the most unusual and valuable pens in the world.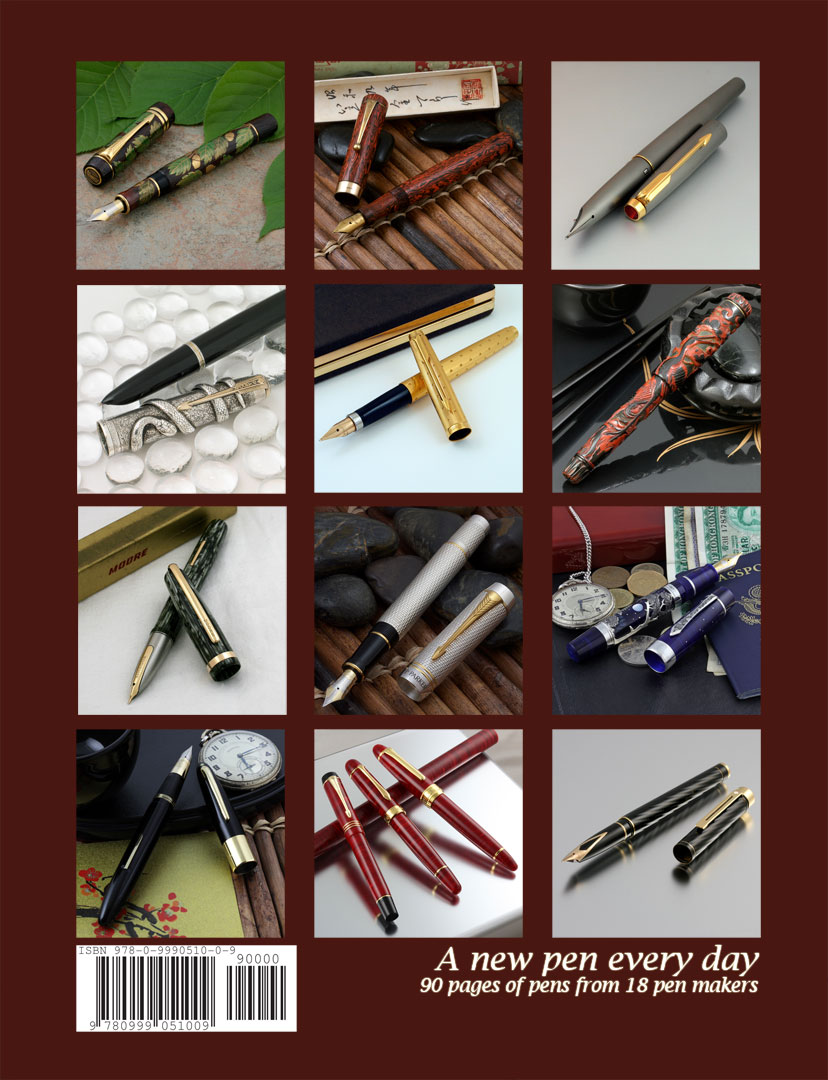 PenHero Quarterly Q1 2017 back cover
Each of the 90 pages includes a new pen to discover and learn about, with a large full color photo and history. One pen for every day of the quarter. Some of the pens are quite rare, some are highly sought after, some have interesting discoveries. Learn something new every day!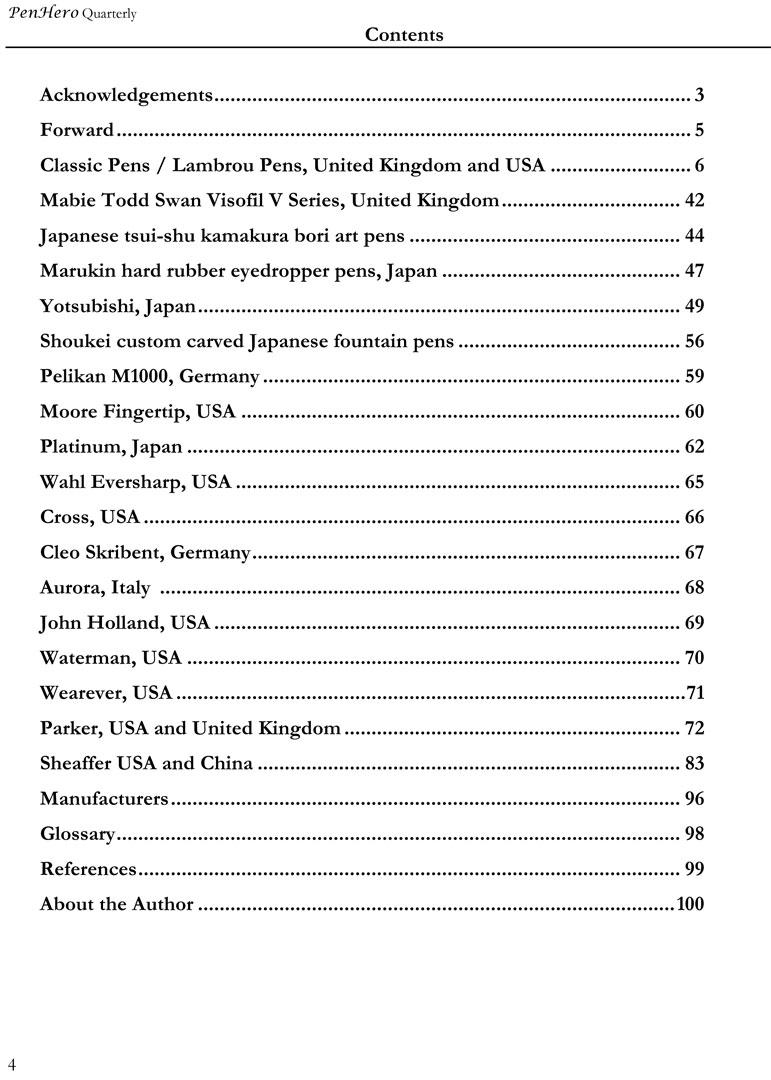 PenHero Quarterly Q1 2017 table of contents
PenHero Quarterly features pens from the United States, United Kingdom, Japan, Italy, Germany and China.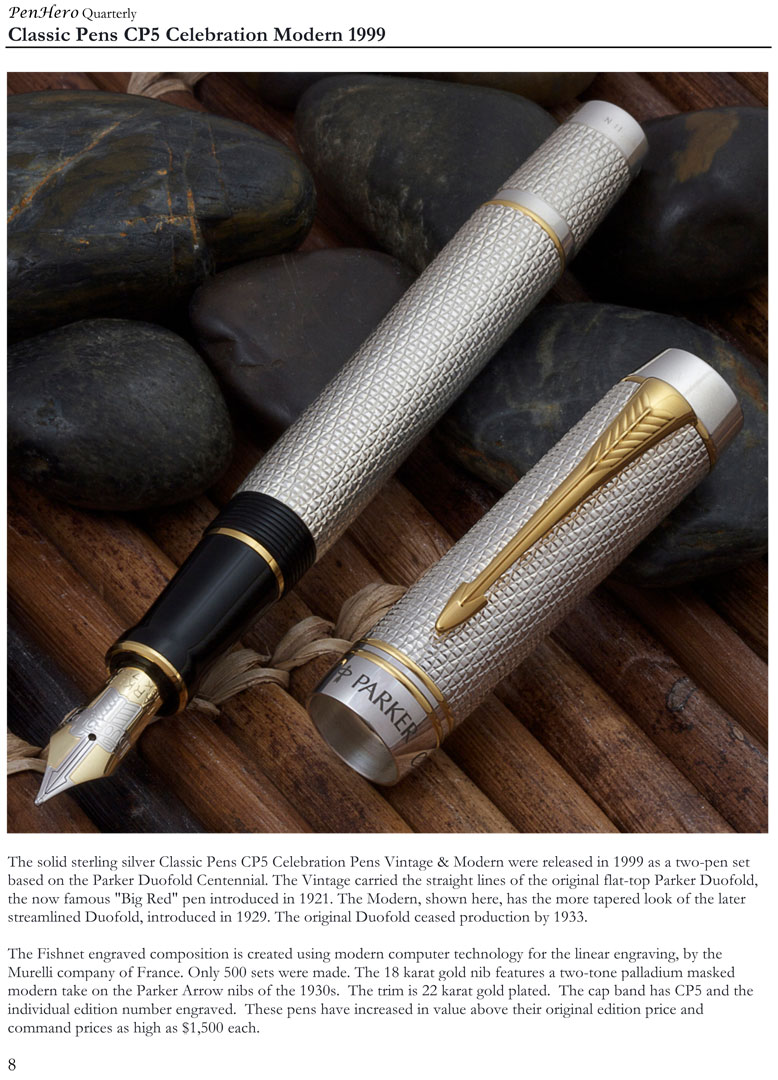 PenHero Quarterly Q1 2017 sample page
Featured manufacturers:
Classic Pens / Lambrou Pens
Mabie Todd Swan Visofil V Series
Japanese tsui-shu kamakura bori art pens
Marukin hard rubber eyedropper pens
Yotsubishi
Shoukei custom carved Japanese fountain pens
Pelikan M1000
Moore Fingertip
Platinum
Wahl Eversharp
Cross
Cleo Skribent
Aurora
John Holland
Waterman
Wearever
Parker
Sheaffer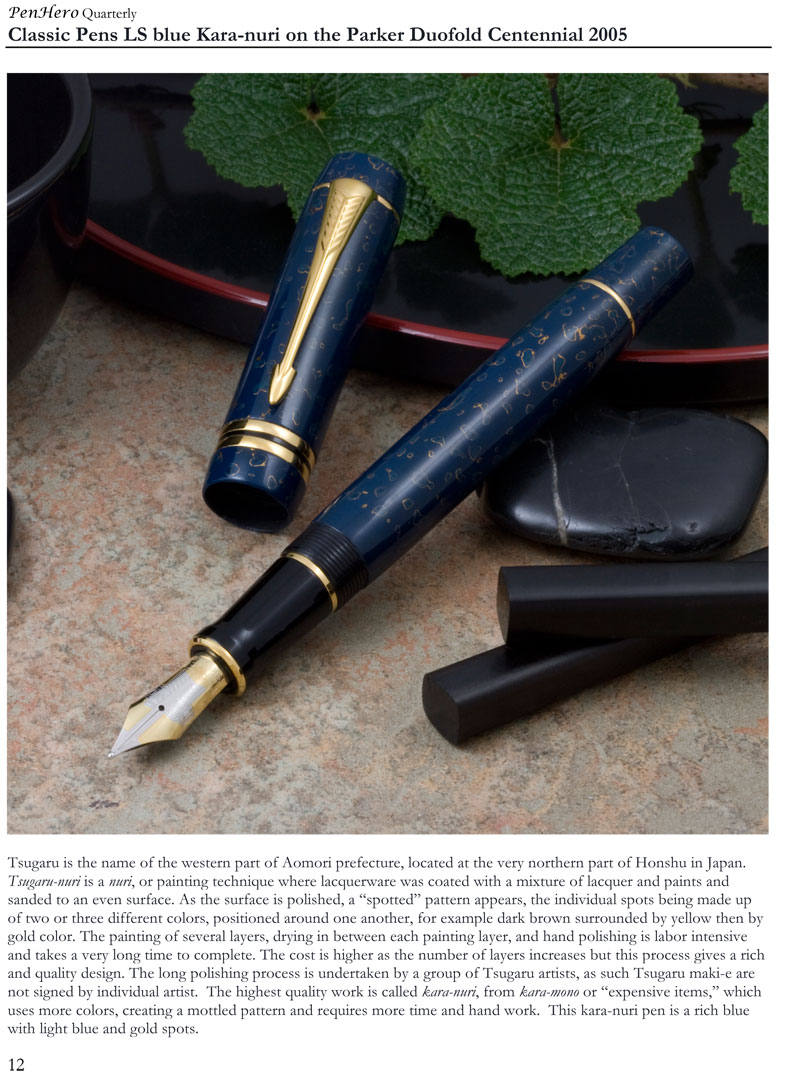 PenHero Quarterly Q1 2017 sample page
Includes a brief history of each manufacturer and a glossary of special terms. Pen collecting is the one hobby where the object of the collection is also a creative tool that can express a spectrum of ideas, imagination, and emotions.
Sample pages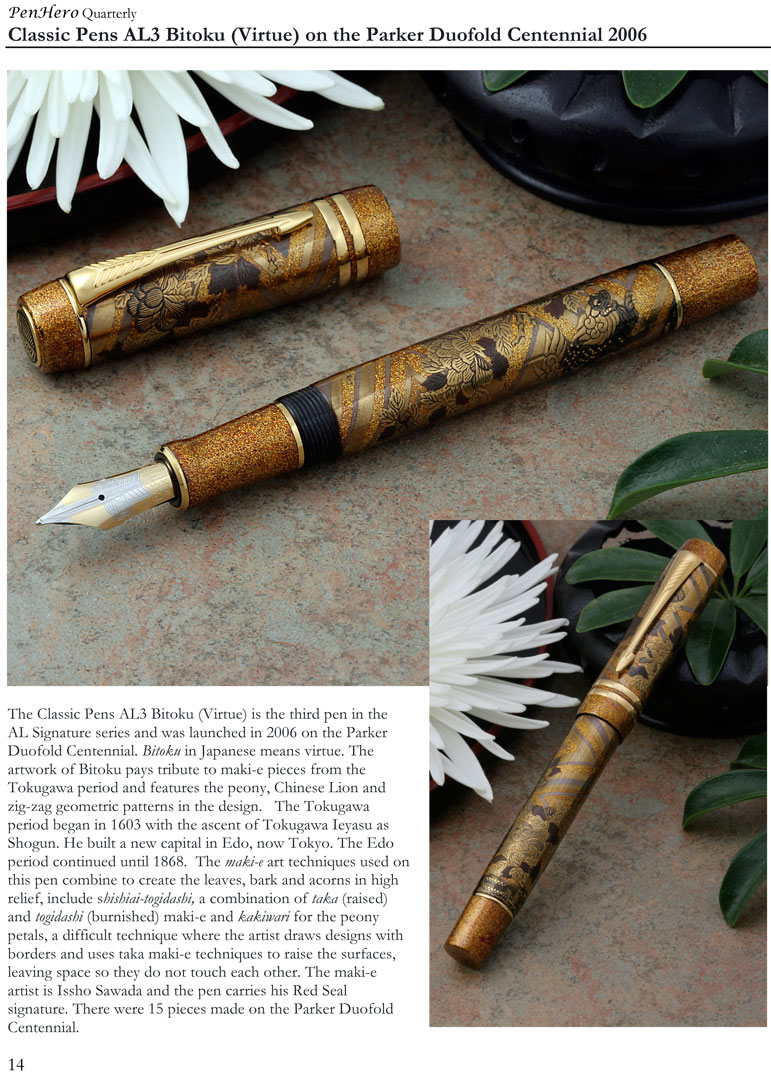 PenHero Quarterly Q1 2017 sample page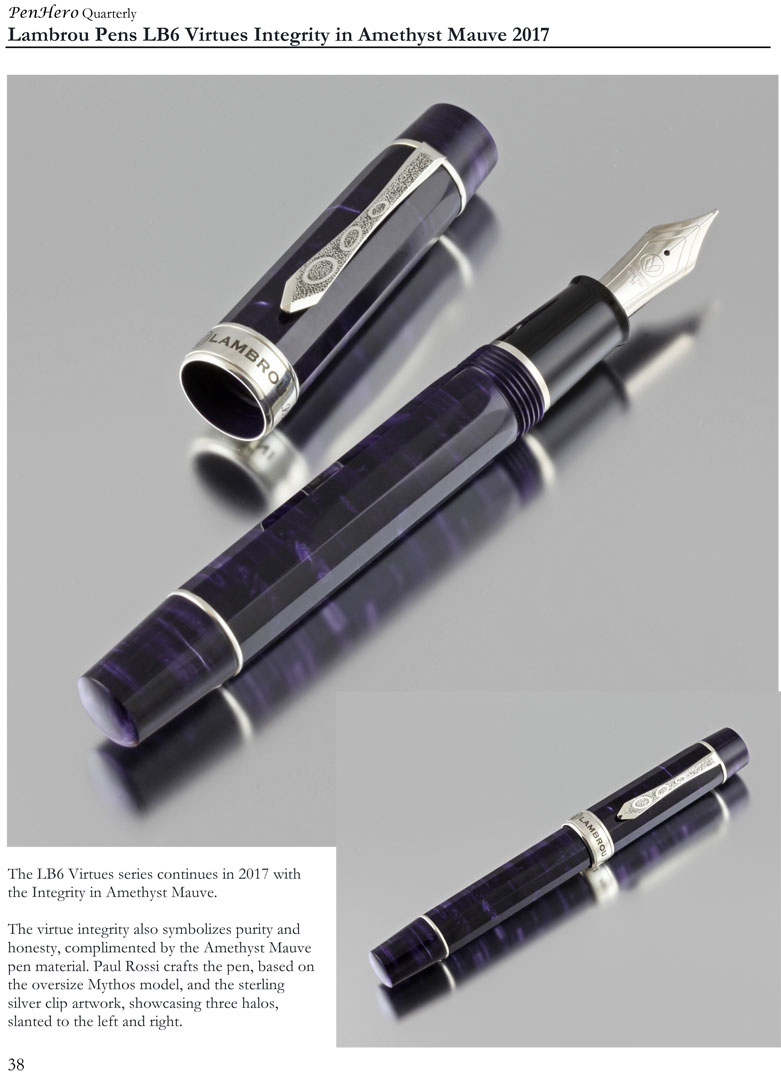 PenHero Quarterly Q1 2017 sample page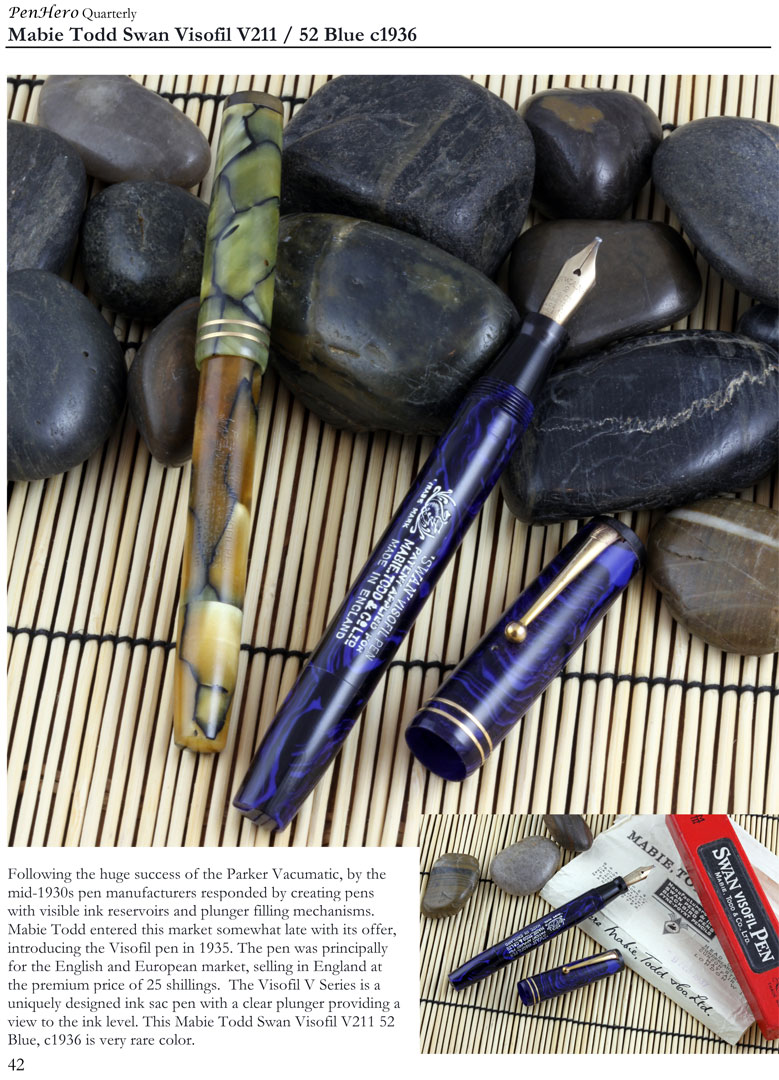 PenHero Quarterly Q1 2017 sample page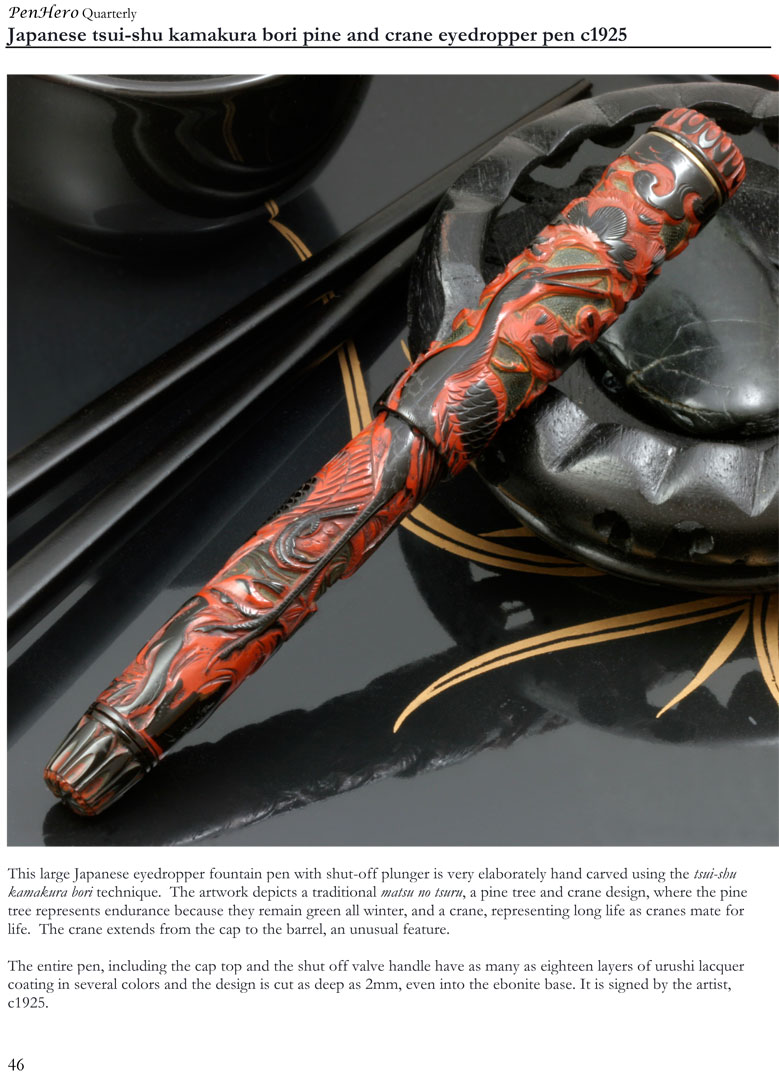 PenHero Quarterly Q1 2017 sample page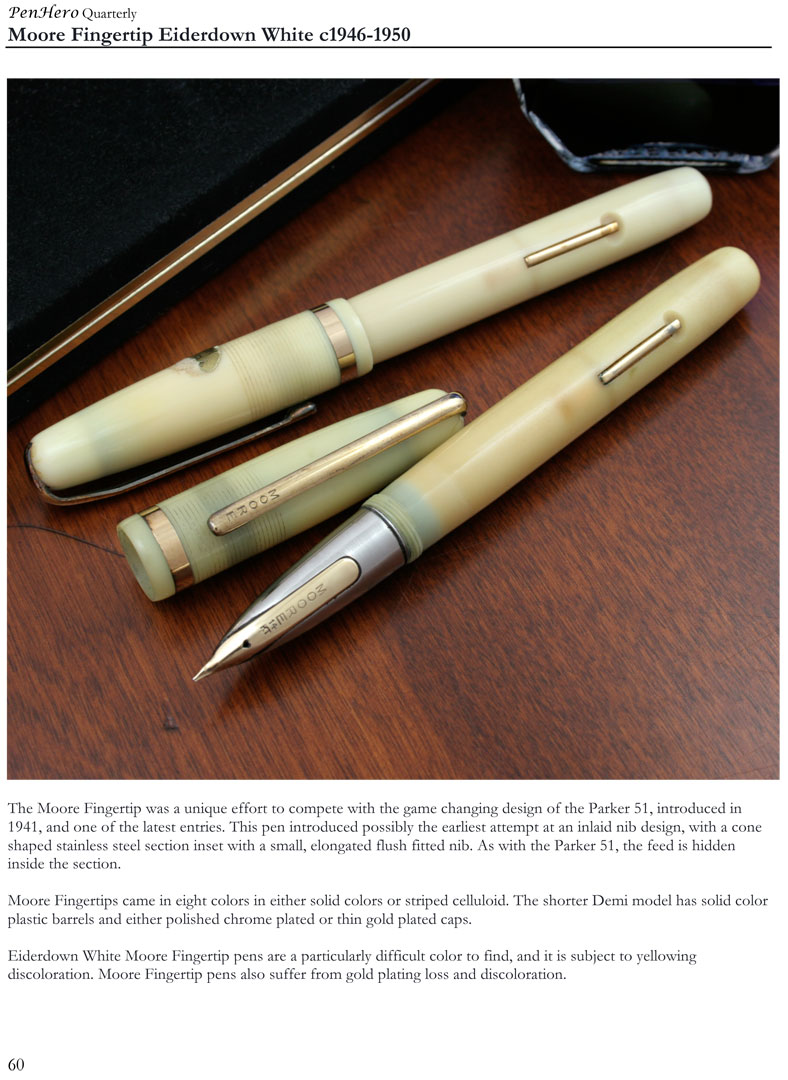 PenHero Quarterly Q1 2017 sample page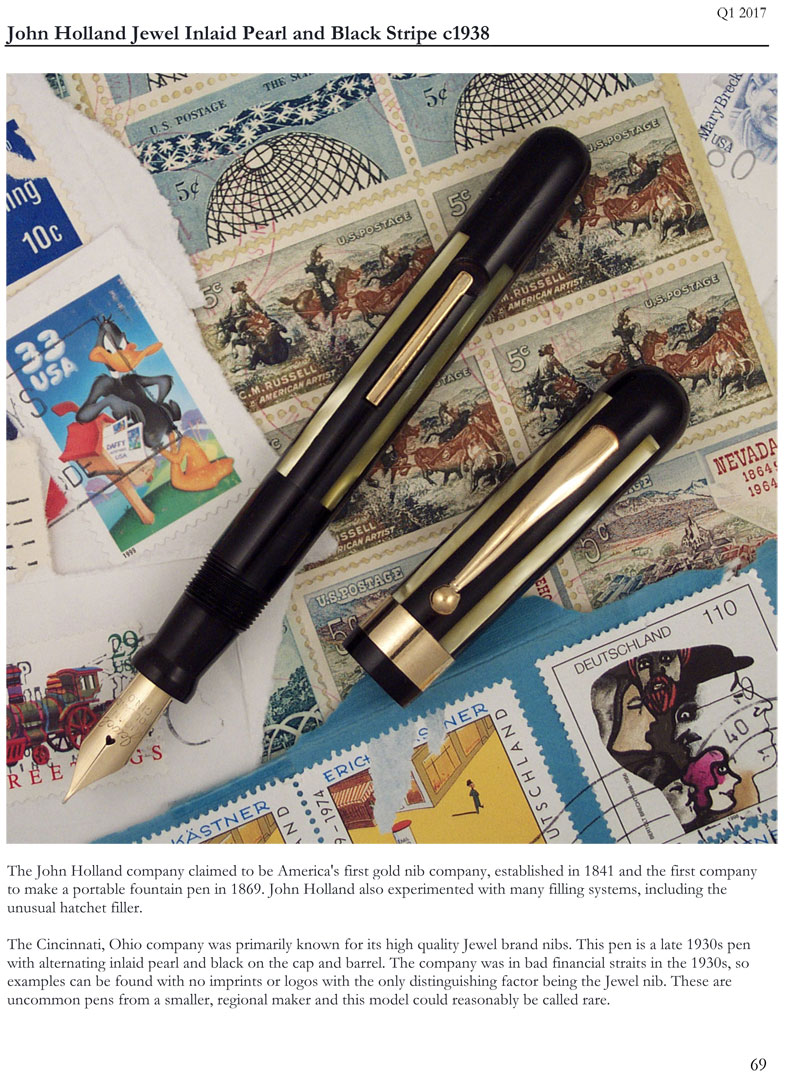 PenHero Quarterly Q1 2017 sample page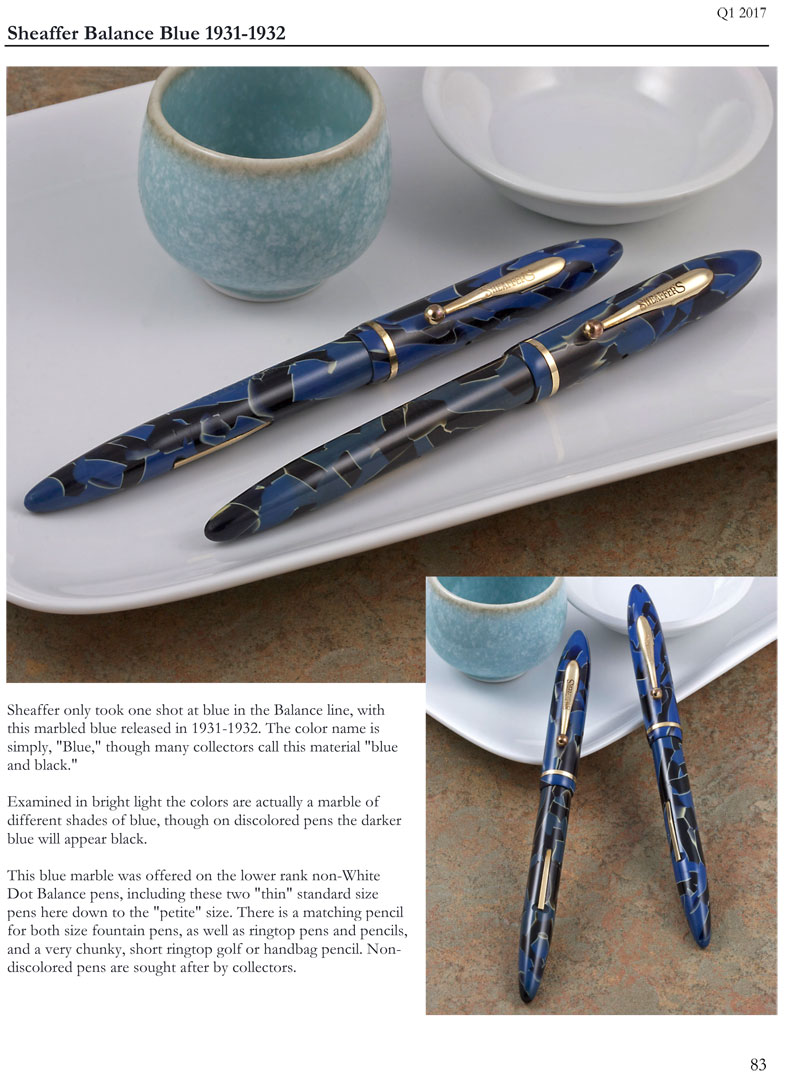 PenHero Quarterly Q1 2017 sample page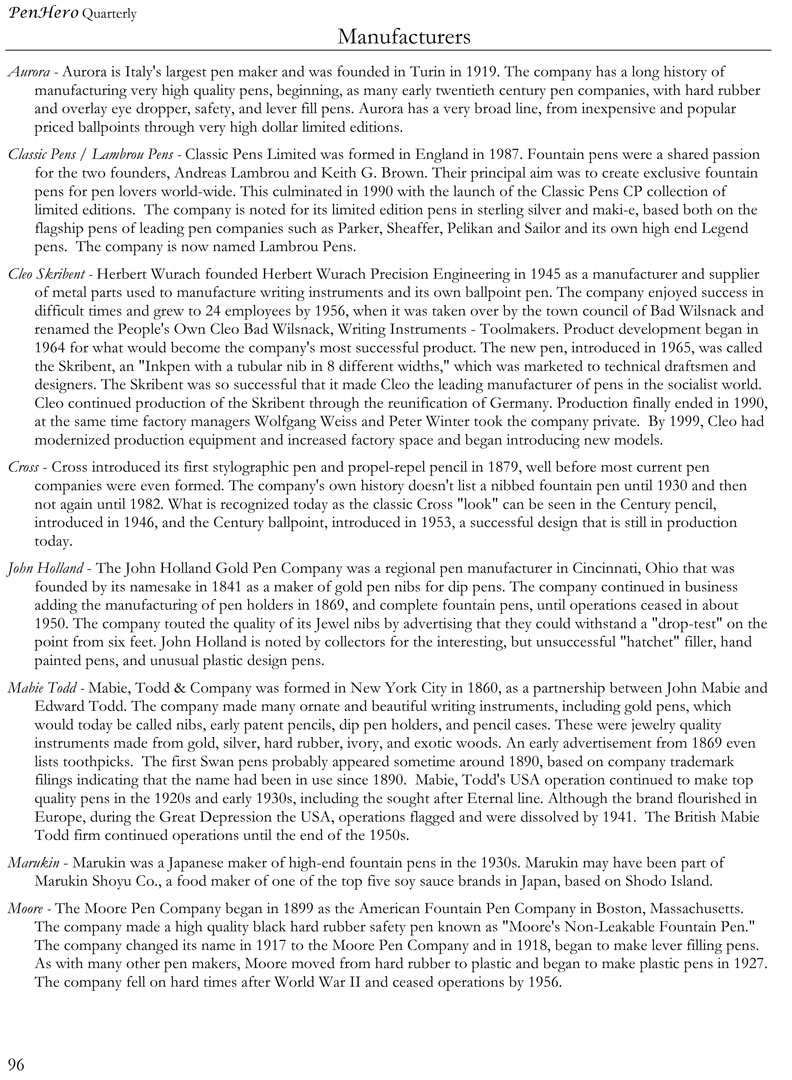 PenHero Quarterly Q1 2017 sample page
Interact
Comments on this article may be sent to the editor, Jim Mamoulides